What is ASA?
ASA (advanced surface ablation) is also known as PRK or LASEK.  Despite it's many aliases, the method is typically the same across the board with refractive surgeons.  ASA is often recommended when a patient is not suitable for F-LASIK or SMILE.  This may be due to the cornea being too thin and the surgeon is unable to create a flap/lenticule safely.  This may also be due to the presence of scarring on the cornea or weakness of the corneal structure.
---
Before your ASA
Consultation process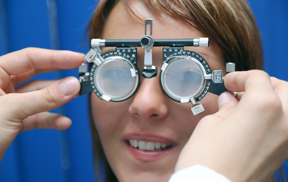 Before any procedure can be performed, you will require a thorough eye examination with Dr Furness to ensure you are a suitable candidate.  Some of the things that we will be assessing during this consultation are:
Stable prescription – Your prescription must be stable for a minimum of 12 months prior to surgery
General health of eyes
Specific refractive error (prescription) and if it is within our treatment parameters

up to -8.00 dioptres of short-sight
+5.00 dioptres of long-sight
-4.00 dioptres of astigmatism

Corneal thickness
Visual acuity with and without glasses
Pupil size
Shape of cornea
Ocular history
Any other eye conditions or family history that is relevant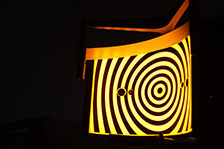 A map of the shape of your cornea will be taken using a topography scanner.  You will be asked to keep your contact lenses out for 10 – 14 days prior to your consultation (if soft contact lens wearer) or longer for hard / gas permeable lenses as they can warp the shape of the cornea supplying inaccurate measurements.  If this occurs, you will be asked to extend the length of time the contact lenses are out and return for more scans and testing on another date.
Approximately 80% of patients that fit the initial criteria for SMILE or F-LASIK are suitable to proceed with treatment.  For the other 20% of patients, they may be recommended ASA (advanced surface ablation) aka PRK or ICL (implantable contact lenses).  Both are fantastic alternatives to SMILE & F-LASIK correcting your refractive error and leaving you spectacle independent.   A small amount of that 20% are not suitable for anything at all.
---
During your ASA procedure
At the beginning of the ASA procedure, Dr Furness will use a local anaesthetic eye drop to fully numb the eye(s) and a small clip is used to hold the eyelid open during the procedure.  While it is in place, you cannot feel it and you can blink as normal.  It will feel exactly as if you are blinking, even though the eye does not close.  There is no need to try to keep your eyes open.  
Dr Furness will use a weak alcohol based solution which he places inside a small ring that rests on the surface of the eye to soften the cells (epithelium).  The cells are then removed to expose the underlying tissue.  The Zeiss MEL 90 excimer laser laser beam is applied to remove microscopic amounts of tissue to reshape the cornea, thus; correcting the refractive error.
The eye is then thoroughly irrigated before Dr Furness puts a clear contact lens over the eye that acts as a bandage for the first 3 days following surgery.  The bandage contact lens slightly improves comfort for the first 3 days that it is worn.  The procedure takes approximately 20 minutes to complete.
---
Day of Surgery – What to expect
All the information that you require about your surgery day will have been provided at your consultation.  Laser eye surgery is performed with Dr Furness at a specialist laser clinic on a Friday.
You will be at the clinic for approximately 3 hours on the day of your procedure.  The laser operating suite is precisely controlled for both temperature and humidity so light comfortable clothes are all that will be needed.  It is better to have only a light snack and drink well prior to the operation as anxiety and a full stomach can make you uncomfortable when lying flat.  We ask that you do not wear any perfume / aftershave or alcohol based deodorants and women are asked to not wear any make-up ensuring the eye area is thoroughly cleansed.